0:00/4:49

0:00/3:17

0:00/3:40

0:00/3:21

0:00/3:00

0:00/5:20

0:00/4:13

0:00/4:18

0:00/4:20

0:00/3:25

0:00/4:49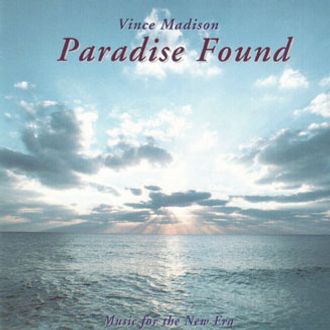 music for the new era series
The sound  is piano and orchestra. True to Vince Madison's style, each song develops and stirs the imagination, taking the listener on a journey.
The melodies are compelling, memorable and often uplifting, ranging from subtle Latin romance and rhythms, to pastoral thoughtfulness, to expansive and emotionally stirring soundscapes.  Embellished with Vince's hint of playfulness, the overall effect is relaxing and heartwarming. 
  This is the perfect CD to play in your home when you're entertaining, or just in the mood to enjoy some great moments.
If you're new to Vince's music, this CD would be a great way to be introduced.  It has Vince's signature sound, and the great melodic ideas that set Vince's music apart from most other contemporary composers.