Guitar Lessons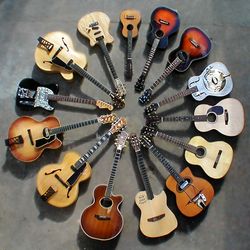 Not many people know that Vince's first instrument as a kid was guitar!  In fact he still loves to play and did a good amount of the guitar work on his "Spice of Life" CD.  If you are interested in starting out on the guitar, Vince can show you how.  If you have one family member who wants to learn guitar and another who wants to learn keyboard, Vince can give lessons to each on the same visit! 
      Vince has played many styles of guitar from classical to blues to folk to rock.  He can get you headed in the direction you want to pursue.
For Rates and Policies click here.